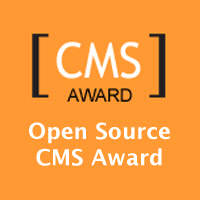 On the 6th of November 2017, CMS Critic announced the winners of the CMS Critic Awards 2017. Joomla! has been competing in the Best Free CMS category and won - again! Joomla! has received a CMS Critic award 4 times in a row now. As one of the most popular Joomla! consultancies in the UK we would like to send a thank you to the Joomla! community of coders, extension developers, testers and cheerleaders who support and collaborate every day in the ongoing development of this platform. We can't do anything without you!
Unlike the second-placed contender WordPress, Joomla! has comprehensive CMS functionalities included without installing extensions and can be used as a stable base for complex and interconnected web projects.
Many companies and organisations have requirements that go beyond what is available in the basic Joomla! package. In those cases, Joomla's powerful application framework makes it easy for developers to create sophisticated add-ons that extend the power of Joomla into virtually unlimited directions.
Wintercorn can offer advice about the best platform and development strategy for any project from a simple blog to a multi-language ecommerce system. Discuss your project with us today.