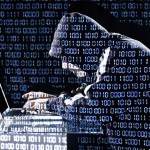 Recently security consultanct Brian Krebs' website was hit with a giant Distributed Denial of Service attack designed to take his website offline and disrupt his work.
The botnet was made up of nearly 400,000 benign devices such as CCTV camers, video recorders and routers which were all internet connected as part of the 'Internet of Things' (IoT) and used weak passwords such as 12345, admin and password to bombard the site with 665 Gigabits of traffic per second beating the previous record of 363 Gbps.
This is entirely the fault of the device manufacturers who don't enforce stronger passwords or hard-code the default passwords in to the device making it unable to be changed.